SafetyWorks and our partners Australian Rail Track Corporation, Moly-Cop and Port Waratah Coal Services are pleased to invite you to join us for the movie followed by a panel discussion on the key themes and learning take-aways in relation to mental health and wellbeing. Register for the event here.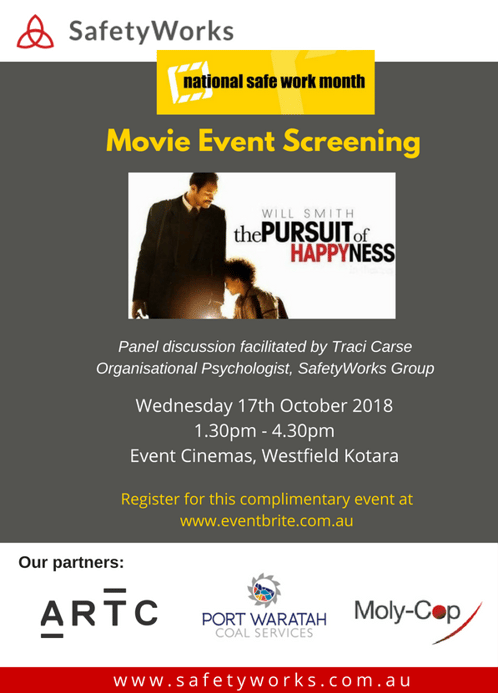 The Pursuit of Happyness
Inspired by a true story, the movie follows the courageous & determined efforts of Chris Gardner (Will Smith) to keep him and his five-year-old son from sinking further into poverty. In severe financial hardship and having been evicted from their apartment, Gardner enrols in an unpaid internship program at a powerful stock brokerage firm. He and his son live in shelters and worse, and yet throughout the adversities, Gardner demonstrates resilience and maintains his optimism.